Do you want to have a healthy, beautiful complexion? You don't have to spend a fortune on cosmetic products or spend hours at the spa. You don't even have to modify your beauty regimen totally! Here are eight skin-care techniques to help you achieve a beautiful and healthy glow.
Every night, get a minimum of 7 hours of sleep
It's not called "beautiful sleep" for no reason! If you don't have enough sleep, you won't have the natural glow you want unless you have a team of skilled beauticians in your entourage. That's because lack of sleep increases skin pigmentation, which forms dark circles beneath your eyes.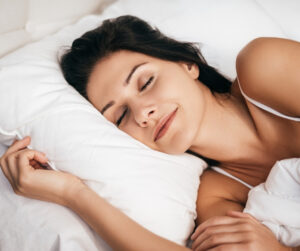 To maintain your skin supple and luminous, drink approximately 1.5 and 2 liters of water each day. Mineral water fortified with magnesium as well as bicarbonates is a good choice. This will aid in the maintenance of your skin's healthy radiance.
Sugar should be used in moderation
A sugary indulgence can have a negative impact on your waist and skin. This is due to the fact that sugar may cause your skin to age prematurely. Foods with a high glycemic index (white carbs and sugary snacks, for example) cause an increase in cortisol release through glycation, which decreases collagen formation.
To achieve healthy-looking skin, eat the correct meals from within. Consume plenty of healthy fats (olive oil), omega-3 fatty acids (nuts or salmon), antioxidants (green vegetables), including vitamin C. (berries and citrus).
Apply a little layer of lightning powder or lotion to your cheekbones, nose bridge, the center of the head, Cupid's bow, a center of the chin, over your eyebrows, and on the arch of your brow. Apply a few to the inward corners of the eyes and the center of your eyelid for an additional pop of color.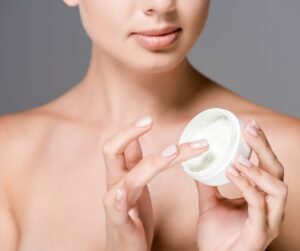 Every night, wash your face
Cleansing your face is necessary to remove the dust residue that builds up on your skin during the day. Take a few seconds before going to bed to eliminate your makeup and any other pollutants that might harm your skin barrier.
Use micellar water that has three functions. It will instantly remove dirt and pollutants without the need to rinse or rub. Apply a spray of hot water on your face to finish.
The skin should be exfoliated
Face exfoliation should be done once, maybe twice a week. Use a mild scrub (one that has natural exfoliants like apricot kernels and does not include plastic microbeads!). Dead and dry skin can also be removed with the use of an electric brush or an exfoliating mask. Your skin will appreciate it.
The ideal time to exfoliate is right before showering. If you're short on time, do it once you're in the shower. Remember to exfoliate your upper body as well!
Take care of your skin by moisturizing it
It's critical to keep your skin hydrated if you want healthy, beautiful skin. This will aid in the retention of water and the reinforcement of the cutaneous barrier.
After exfoliating, use a moisturizing mask or similar hydrating lotion. This is the optimal period for the skin to acquire the active elements in the product.
Problem regions should be targeted
Examine your skin thoroughly to identify any problem spots. Do you have crow's feet? Do you have dark circles under your eyes? Imperfections? Skin that's a little saggy? Do you have a dull complexion? There'll almost certainly be a lotion or serum for it.
For me, How to get glowing skin naturally is about well-being. That's why glowing skin secrets are composed primarily of natural ingredients that are gentle on skincare tips, and the how-to get glowing body skin.